From paddle steamer moments to historic architecture to die for – you won't regret your 48 hours in Pirna!
Pick and choose from culinary adventures, a special guided city tour or wellness moments.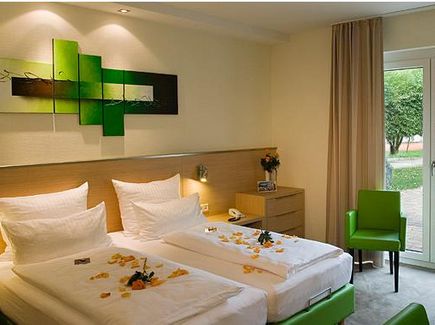 3 pm: CHECK-IN
Check into one of the hotels in the historic old town of Pirna right on the banks of the Elbe river and you, literally, have everything you need on your doorsteps, including great views of the local Sonnenstein Castle. Holidaymakers receive a mobile guest card from their hotel for free use of public transport. Some cultural offers are also available at a discount.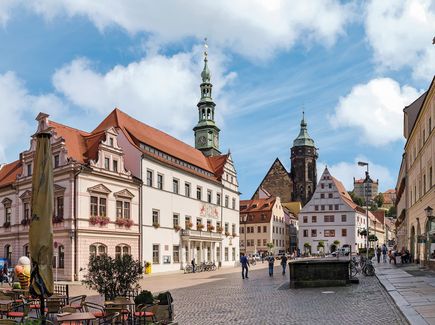 To make the most of your stay in Pirna use the services of the tourist information on the market square, for helpful tips and information.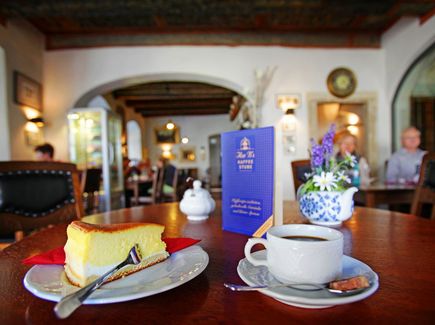 4.15 pm: COFFEE BREAK
It's time for Ilse's, a cosy café on-site the Tom Pauls Theatre, which in turn is located in the Peter Ullrich House on the market square, one of Saxony's oldest houses. Try the famous Eierschägge cake, a speciality in Saxony, and just enjoy.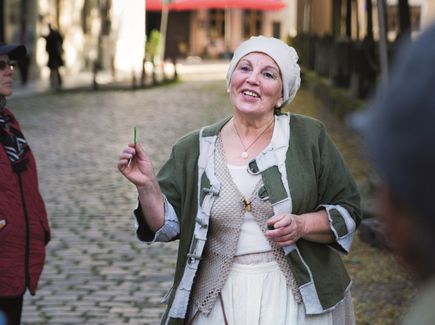 5 pm: GUIDED CITY TOUR
Ready for more? Then join a guided tour of the historic old town. There are culinary and historical tours to choose from or follow in the footstep of the Venetian painter Canaletto who painted eleven large-scale paintings of Pirna. Trust your expert guides to provide you with interesting insights and details.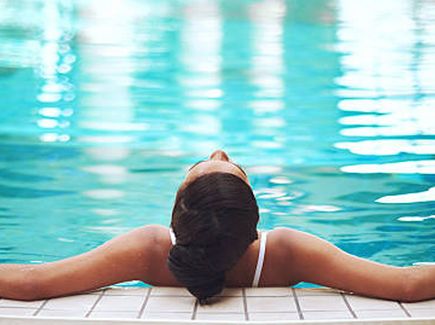 To relax and unwind, head to Geibeltbad where you can indulge into anything from massage to aromatherapy, not to forget a health boost at the vitamin bar of the on-site bistro.
Today, we've got a bit of shopping, a rustic brewery, a scenic hike and a paddle steamer tour on the agenda.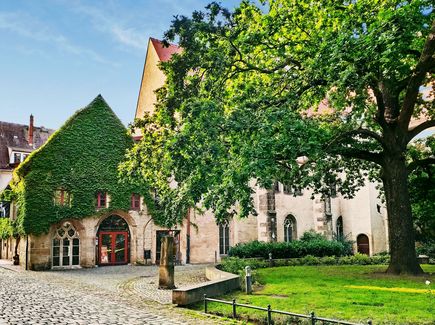 You might already have spotted some favourites on yesterday's guided city tour and now's the time to take a closer look at the shops in Pirna's historic centres. You can easily spend your morning just shopping, however, a visit to Pirna City Museum, housed in an old Dominican monastery, might be a nice break.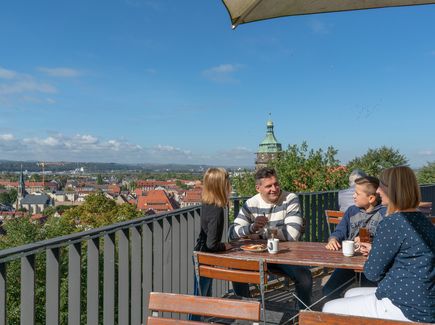 1 pm: LUNCH
Local brewery "Zum Gießer" is not only highly recommended for its beer but also for its hearty fare. Five traditional types of beer are brewed by this brewery, plus the unique Pirna Schlafmützchen variety. By the way, you won't get bored waiting for your food as the open kitchen allows you to follow live how the regional specialities are being prepared.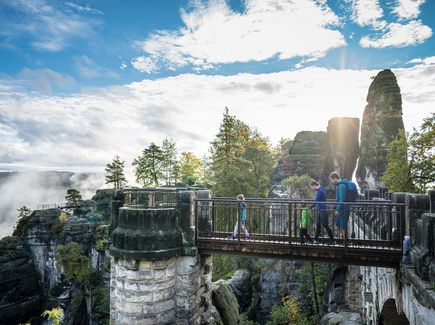 © D. Stratmann
2 pm: TRIP TO RATHEN & HIKE
Take the local train to Rathen (10-minute journey) and hike up to the world-famous Bastei bridge for glorious views of Saxon Switzerland's stunning rock formations.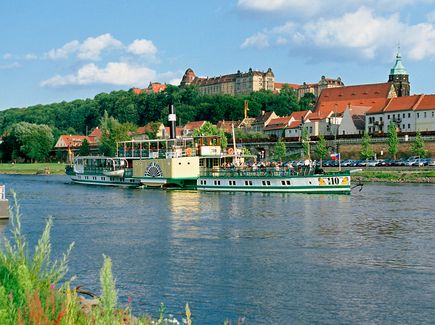 5.15 pm: PADDLE STEAMER TOUR
Enough of hiking? No problem. To make the most of the wild-romantic Elbe valley, board one of the historic paddle steamers of the Saxon Steamship Company, which operates a fleet of nine nostalgic vessels. Enjoy the views of the Elbe Sandstone Mountains and relax!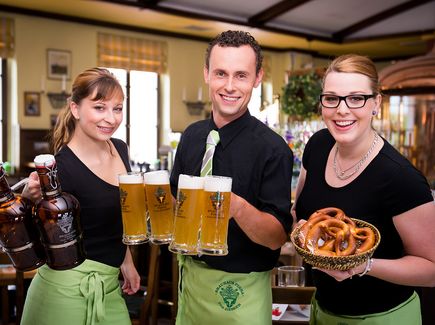 6.30 pm: DINNER
We have a feeling you might be hungry again now and are confident that you'll find something to your linking in Pirna. From fine dining and quaint historic taverns to great beer gardens – enjoy your meal!
Save the best for last? We wouldn't go that far but Richard Wagner and Sonnenstein Castle are definitely a very good choice to round off your Pirna weekend.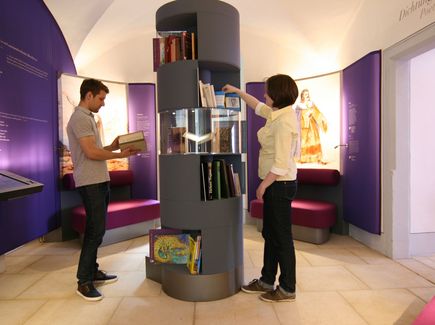 Something for the music lovers out there: The great composer spent time in the village of Graupa, just outside Pirna, and an exhibition provides interesting insights.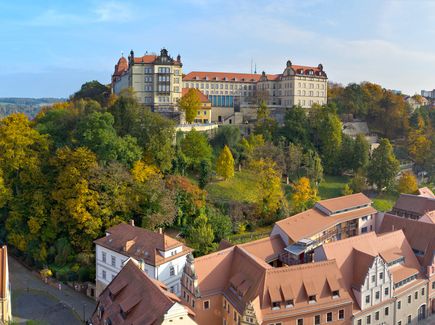 12 pm: SONNENSTEIN CASTLE
By now, the view of Sonnenstein Castle might be familiar to you. Before it's time to leave Pirna, we recommend walking up to enjoy the magnificent views over town to be had from the old fortress. Should you be travelling between May and September, you will also be able to see exhibits of the yearly Pirna Sculpture Summer show. For a final meal, the atmospheric castle tavern is just the right choice.
This might also be of interest to you: