Industrial Heritage in Saxony (4 days)
Along the "Route of Industrial Heritage in Saxony", you'll learn about the role the region played as one of Germany's major economic strongholds, exploring museums and production sites that are still active today.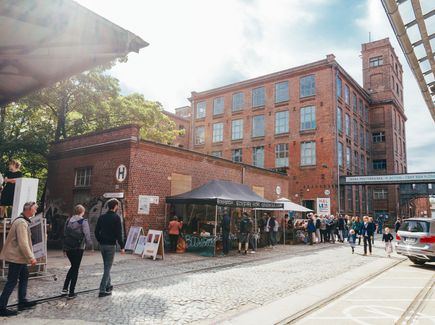 © Philipp Kirschner
DAY 1: LEIPZIG
The cotton spinning mill "Alte Spinnerei", once the largest on the European mainland, has been revived by artists, designers, and gallery owners. Today, it houses more than 100 workshops and galleries. Industrial culture, architecture and history can be experienced on a canal boat tour and a guided tour of the industrial Plagwitz neighbourhood. Visit the BMW and Porsche car factories. Tip: Become a Porsche driver for one day!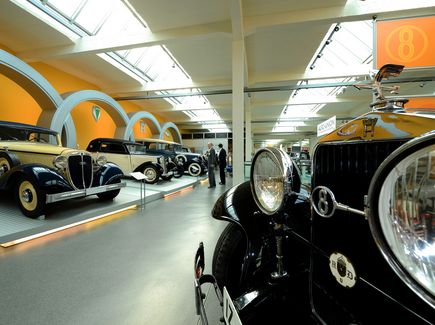 DAY 2: ZWICKAU (117 KM) - PLAUEN (43 KM)
Zwicka is the birth place of the automobile empire of August Horch. In the new and extended August Horch Museum you'll get to know automobile history in the only automotive museum in Germany located at its former production site. It houses very rare, sometimes even unique exhibits of early ­automobile production, e. g. refurbished models of Horch, Audi, Wanderer, DKW, and Trabant. Tour of the Volkswagen factory in Zwickau-Mosel.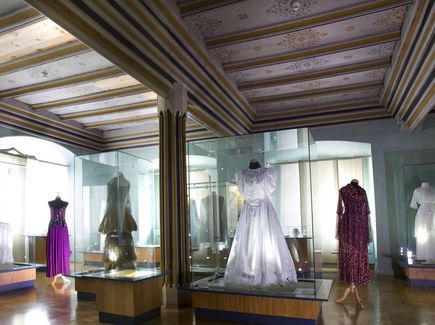 DAY 2: ZWICKAU (117 KM) - PLAUEN (43 KM)
Visit a traditional show embroidery workshop for Plauener Spitze ® (Plauen lace), featuring demonstrations on historic embroidery machines in a former embroidery manufacture for vivid impressions of the variety of Plauen laces and embroideries. Tour the local weavers' houses, a 500-year-old listed row of houses.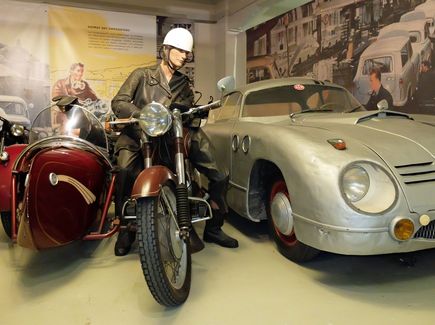 © Wolfgang Gaertner
DAY 3: CHEMNITZ (77 KM)
Chemnitz was once the most important cities of German engineering. Tour the railway museum as the biggest, still functioning steam engine depot in Europe, presenting numerous, often still operational historic vehicles. The Saxon Industrial Museum gives insights into the impressive history of Saxon industrial culture.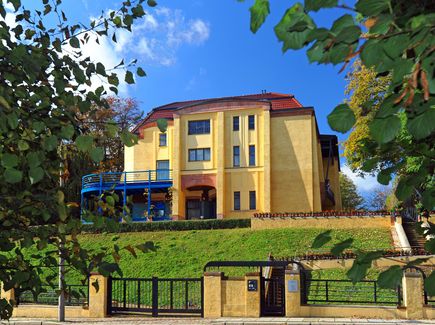 © Wolfgang Thieme
DAY 3: CHEMNITZ (77 KM)
Museum of Saxon Vehicles: In one of the oldest preserved multistorey car parks you will find an astonishing private collection of vehicles from Saxony. Tour of Villa Esche: Milestone of classic modernism, showpiece of modern industrial architecture and highlight of the European Henry van de Velde Route.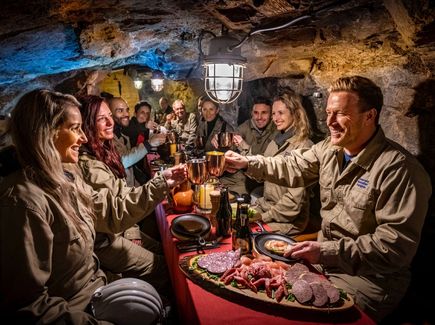 DAY 4: CHEMNITZ - FREIBERG (36 KM)
Tour the VW engine works in Chemnitz, then onward journey to Freiberg. Freiberg, Saxony's "town of silver", used to be a major mining town due to its rich silver ores. Visit the "terra mineralia" exhibition at Freudenstein Castle, featuring the largest minerals collection in the world in a variety of colours and shapes with more than 3,500 exhibits. Guided tour of the show mine in Freiberg.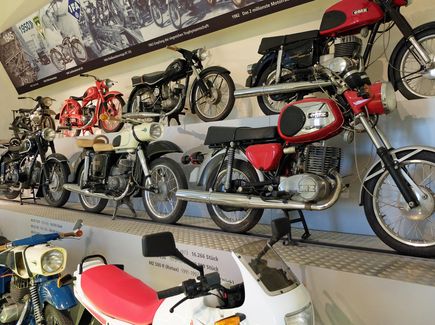 © Wolfgang Gaertner
DAY 4: CHEMNITZ - FREIBERG (36 KM)
Tips: Saxony was also home of motorcycle production. Augustusburg Castle shows one of the most significant and comprehensive collections of twowheelers in Europe. In the course of industrialisation the first rail vehicles were produced in Saxony. Many steam-operated narrow-gauge railways and museum railways are still operated today.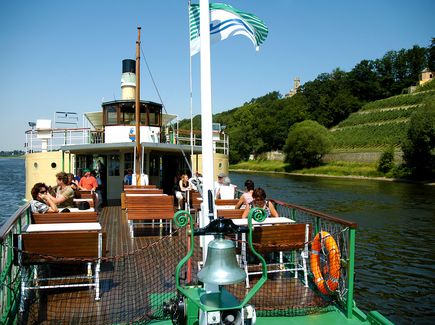 DAY 4: CHEMNITZ - FREIBERG (36 KM)
Another showpiece of Saxon industrial culture is the world's oldest and largest fleet of paddle steamers featuring ships that are between 80 and 130 years old and cruise the Elbe between Dresden, Diesbar-Seußlitz and ­Saxon Switzerland.
This could also be of interest to you