Saxony for beginners (4 days)
Embark on an exploration tour through Saxony starting in ­Dresden. A 4-day "taster journey" combines cultural highlights and romantic spots in and around the state capital and make your way to Leipzig. The ideal tour for a perfect "first impression".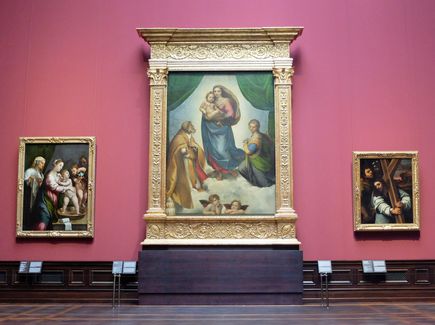 Day 1: Dresden and Pillnitz
Dresden: Guided city walk/tour through the historic centre of Dresden with Frauenkirche (Church of Our Lady), Semper Opera, Zwinger, Fürstenzug (mural displaying procession of princes), the multimedia Dresden Xperience, Residenzschloss palace etc. Visiting the world-famous Old Masters Picture Gallery where you can admire Raffael's "Sistine Madonna" and numerous other masterpieces.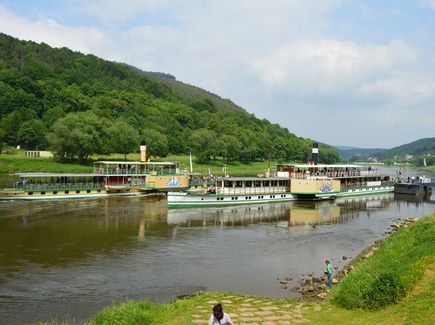 Day 1: Dresden and Pillnitz
Pillnitz: Visit Pillnitz Castle, former favourite summer residence of many Saxon rulers. Get there with the world's oldest fleet of paddle steamers and enjoy a scenic journey through the beautiful Elbe valley passing castles, villas and vineyards.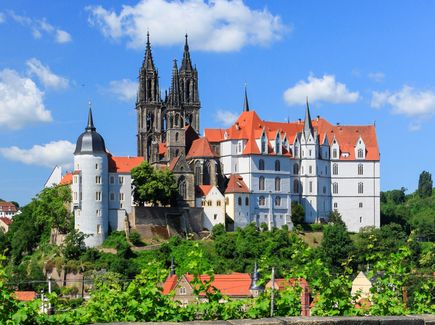 Day 2: Meissen (29 KM)
Meissen: "Cradle of Saxony", guided city walk with visit to the first German residential castle, Albrechtsburg Castle, residence of the first Saxon rulers and first production site of the "white gold", the world-famous Meissen porcelain.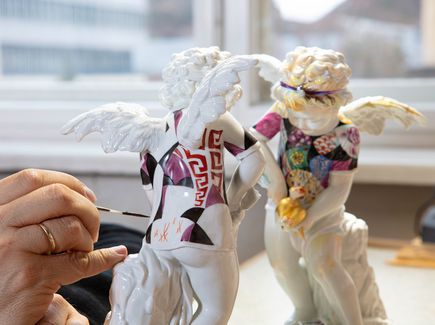 Day 2: Meissen (29 KM)
Visit Meissen Cathedral, one of the most precious monuments of ecclesiastical architecture from the Middle Ages in Saxony. Guided tour of the Meissen State Porcelain Manufacture: Visit the show workshops and witness the production of the world-famous porcelain that has been manufactured in Meissen for more than 300 years.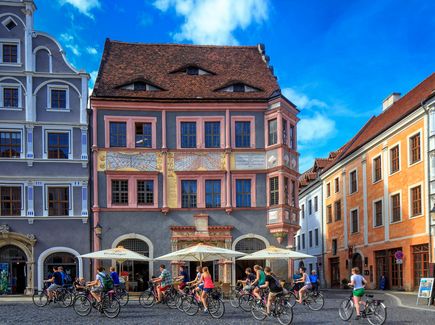 © Reiner Weisflog
Day 3: GÖRLITZ (109 KM) - BAUTZEN (52 KM) - PANSCHWITZ-KUCKAU (20 KM)
Görlitz: easternmost town in Germany, home to 4,000 monu­ments from five epochs and a cityscape that has almost never changed since 1945 – guided city tour with visit to the Peterskirche Church, performance on the famous "Sonnenorgel" (sun organ).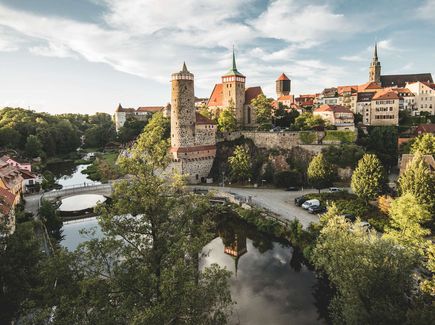 © Philipp Herfort
Day 3: GÖRLITZ (109 KM) - BAUTZEN (52 KM) - PANSCHWITZ-KUCKAU (20 KM)
Bautzen: town with more than 1,000 years of history and centre of Sorb culture, guided city tour with visit to St. ­Petri Cathedral, the only interdenominational church in East Germany. Visit to St. Marienstern Convent in Panschwitz-Kuckau. The day ends with a traditional Sorb wedding menu and home-brewed beer.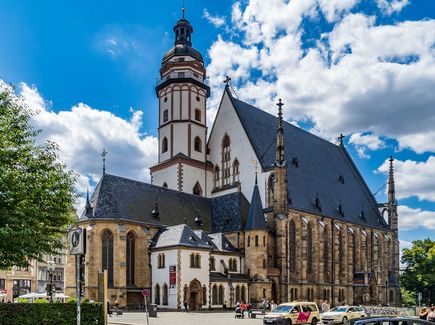 © Szymon Nitka
DAY 4: LEIPZIG (115 KM)
Guided city tour/walk through the more than 1,000-year-old town of trade and music: with Nikolaikirche church, Bach Museum, Thomaskirche church. Visit the Monument to the Battle of Nations. Culinary stop at the famous restaurant "Auerbachs Keller" – on the trail of Goethe, Faust and Luther.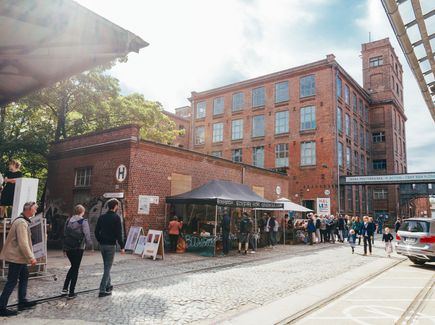 © Philipp Kirschner
DAY 4: LEIPZIG (115 KM)
Shopping tour in lively neighbourhoods, featuring ­lovingly restored arcades and inner courtyards, dating back to the city's heyday as a city of trade. Tips: Leipzig Zoo; galleries and workshop in the "Alte Spinnerei" (old spinning mill), or a relaxed boat tour on Leipzig's canals.
This could also be of interest to you