Saxony - Land of music
Saxony is closely linked with the life and work of some of the most famous composers in the world, including Johann Sebastian Bach, Richard Wagner, Richard Strauss and Robert Schumann are prominent examples.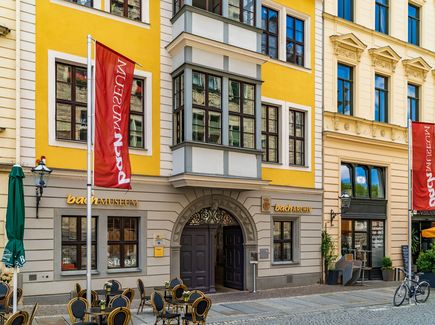 © Szymon Nitka
DAY 1: LEIPZIG
Go on a discovery tour following the "Notenspur" (Music Trail) through the city centre: Gewandhaus, opera, Bach Museum, Thomaskirche church, Schumann House and Mendelssohn House are among the highlights. Visit the Grassi Museum of Musical Instruments featuring one of the largest collections of instruments in the world with approx. 5,000 exhibits.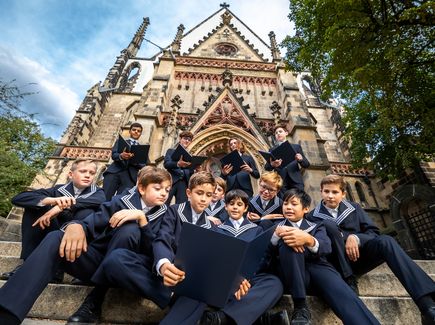 DAY 1: LEIPZIG
Experience the "Thomanerchor" (St Thomas Boys' Choir), the Gewandhaus orchestra, Leipzig Opera and more Enjoy a special Bach menu in the "Barthels Hof" restaurant, or a coffee break in the café and patisserie "Café Kandler". Tip: "Leipziger Notenrad", approx. 40 km-long "musical" cycle tour taking in interesting places outside the city centre that are related to Leipzig's musical history, and rambling green areas, along water channels and through the suburbs of Leipzig.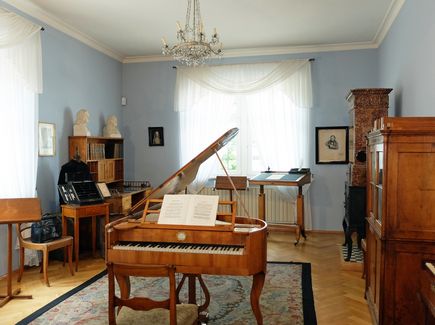 © Wolfgang Gaertner
DAY 2: ZWICKAU (117 KM) – MUSICON VALLEY ® (MARKNEUKIRCHEN) (66 KM)
Tour the birth house of Robert Schumann and the world's largest Schumann collection with more than 4,000 original handwritings by Schumann and his wife Clara, née Wieck. Enjoy a piano performance on the grand Stein piano, with which 9-year-old Clara Wieck made her debut as piano player at the Leipzig Gewandhaus. Explore town on foot and see the Robert Schumann Monument, Gewandhaus, Zwickau's cathedral and priests' houses.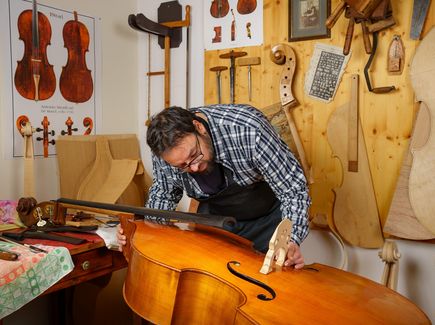 © Danny Otto
DAY 2: ZWICKAU (117 KM) – MUSICON VALLEY ® (MARKNEUKIRCHEN) (66 KM)
In the music corner of the Vogtland, also known as "Musicon Valley®", you can experience the musical side of Saxony in various ways, e. g. visiting one of the over 100 show workshops to see how musical instruments are manufactured (woodwind and brass instruments, string instruments) or at the Markneukirchen Musical Instrument Museum.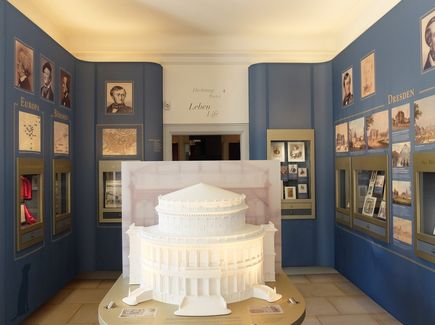 © Wolfgang Gaertner
DAY 3: DRESDEN - GRAUPA (18 KM)
Musical city tour including visit to the Kreuzkirche church and tour of the world-famous Semper Opera. Richard Wagner sites in Graupa: In 1846, the composer spent his summer holidays in today's "Lohengrin house". At the hunting lodge you can see the permanent "Richard Wagner and Saxony" multimedia exhibition.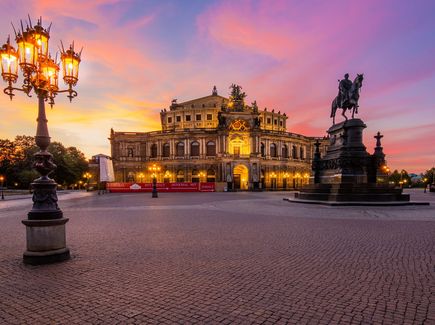 © S. Rose Fotografie
DAY 3: DRESDEN - GRAUPA (18 KM)
Experience the "Kreuzchor" (Holy Cross Boys' Choir), the Saxon State Orchestra, the State Operetta, a concert at Frauenkirche (Church of Our Lady) and more.
This could also be of interest to you