© S. Rose Fotografie
Virtual fam trip to Saxony
Virtual Fam Trip (6 days)
Welcome to Saxony! Feel cordially invited to join Saxony's first virtual fam trip. Laid out as a six-day trip, it introduces many highlights of this astonishing German state. Destinations included are: Dresden, Meissen, Saxon Switzerland National Park, Freiberg, Görlitz, Bautzen, the Ore Mountains (UNESCO World Heritage), Zwickau and Leipzig. For a "live experience", watch the YouTube videos for each day.
Download the detailed itinerary full of useful links and background information.
SIGHTGEIST
THE SAXONY MAGAZINE | 2021 EDITION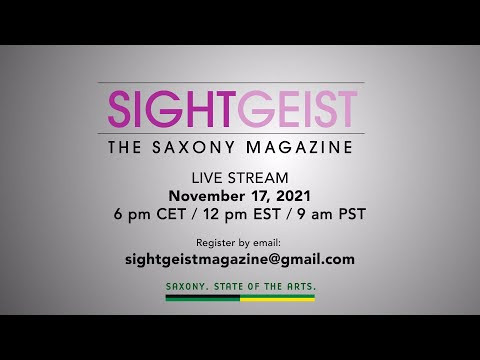 SIGHTGEIST – THE SAXONY MAGAZINE presents stories on existing, upcoming or new attractions - not in print anymore but in video format. The 2021 edition introduces the "new" Vermeer in Dresden's Old Masters Picture Gallery, looks behind the scenes of the Moritzburg Festival, checks out the new exhibition at a former briquette factory and takes a glimpse into two exiting multi-media attractions in Dresden.
It also admires the restored splendor of the historic synagogue of Görlitz, delves into the trendy Leipzig district of Plagwitz, joins the cellarer at the Wackerbarth Castle Saxon State Winery, and witnesses the re-creation of Renaissance paintings at Dresden's Royal Palace.